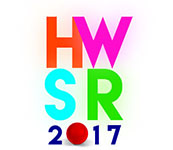 Book Exchange
We all know that the summer is a great time to relax outside with a good book, so at this year's Heat Wave Sweet Rave, we'll once again be holding a Book Exchange. If you have a book (or a few) that you really want to share with others, please bring it. (Typically, books aren't wrapped but if you want to make sure people don't judge your offering by its cover, feel free to wrap it!)

During the Heat Wave, people will be able to select one book from the pile. We encourage all attendees to bring a book so everyone can have the chance to discover something new. It doesn't matter what kind of book you bring, for one person's treasured text is another person's firewood. (No magazines, though. We're not heathens.)

Any questions? Let us know!