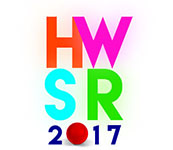 Heat Wave Sweet Rave 2017
Pleadin' the Fif
August 19, 2017
This year's Heat Wave Sweet Rave is over; the next will be in the summer of 2018. If you're trying to get an idea of the party, check out the information below!
Interested in seeing the past Telestrations? See those from 2017 and 2016! It's getting warmer out there - we have finally put in our air conditioners - so it must be time for the Heat Wave Sweet Rave! The fifth annual HWSR will be on August 19.
Schedule
2:30 PM - Nerdball
3:30 PM - Photobooth Opens, Telestrations Begins
4:00 PM - Pie Eating Contest
5:00 PM - Tie-dye, Cornhole
6:00 PM - Ball Pit opens
6:30 PM - Dinner
7:30 PM - Book Exchange
8:30 PM - Mario Kart Grand Prix
9:30 PM - Ice Cream Sundae Bar opens
10:30 PM - Heat Wave Sweet Rave toast, Award Ceremony




Dinner
We'll be having BBQ: burnt ends, brisket and pulled pork. We'll also have a few sides. Let us know if you have any dietary restrictions!
What should I bring?

Great question! In addition to a desire for fun in the sun and shade, you should bring the following things:
A book for the book exchange

A side dish or dessert for dinner (you decide!)

A white t-shirt for tie-dye fun

A change of clothes (If you play Nerdball and get sweaty, you can take a shower. We'll have plenty of towels.)

Contributions for the Hoot Fund and causes TBD